I'm going to have to get used to writing these blog posts on my phone.
On Tuesday 1st I'll begin the adventure of a lifetime, and that means 30 days of couchsurfing, discovering, exploring, sky diving, scuba diving, jet skiing, parasailing, partying, flying, gambling, drinking, reveling, star-gazing, driving and loving life… to name a few of my planned activities.
Tuesday also marks the 3 month anniversary of my departure to Australia, and the first quarter of my year here will be complete. So far I have done a lot in a very small area. I haven't yet been further up than Brisbane, and I haven't been further south than Evan's Head. This means that in 3 months, I've been up and down the same 220km strip, and not any further away. To put that in perspective, by the time I've finished this trip on November 30th, I'll have covered 2,270km by car alone- not even including my flights to Cairns and Brisbane.
I've spent the last few months organising and planning in between the adventuring I've been doing. The funny thing is it's not even complete yet, but I'm hoping to have everything done by Friday at the latest. This is my first 'real' travelling experience and I'm doing it solo, in a country 10,000 miles away from home and with so much crammed in that I think I'm going to need to make a clone.
So what's on the itinerary? I hear you ask. Well let me prose this out for you.
BYRON BAY: On the 1st I'll pick up my rental car from Gold Coast airport and will travel down to Byron Bay with some time to enjoy Melbourne Cup Day (basically the Grand National for my English friends) and probably win lose some money with my first host, Monique. Day 2 in Byron will feature a tour of my favourite brewery- Stone & Wood, where I will sample some a lot of beautiful craft ale. Day 3 is open- I figure I'd leave one or two days on this trip open for things like connecting with my fellow man- urgh.
LISMORE: Then it's on to Lismore for round 2 with the Bernman himself. There is much catching up to do from Weekend at Bernie's Parts 1 & 2, but unlike The Godfather, our Part 3 isn't going to completely suck. (Seriously, FFC, why did you cast your no-talent daughter?). ANYWAY. My days here are open and unplanned, because to truly experience the awesomeness of Bernard, you must be open to any and all possibilities, in case the space time continuum splits open and causes a glitch in the matrix so huge, that the fabric of life as we know it tears and ceases to exist. Or you know… we might just go fishing or something.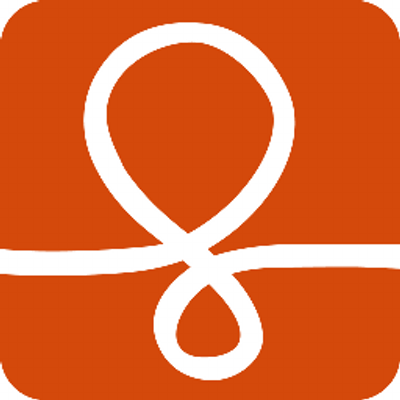 COFFS HARBOUR: By the time I leave Lismore, we will already be up to day 6! This is where my trip becomes about the wonderful word of strangers. As I've mentioned before, I joined up to a website called Couchsurfing.org- a wonderful community of travellers and backpackers who open their homes for free to other people doing the same thing. It is an unbelievable demonstration of trust, humility and kindness for people to open their homes to strangers, and when I am in a position to host people myself I will definitely be doing the same.
NEWCASTLE: I'll be staying with these fantastic hosts when I travel to Coffs Harbour and then for my stopover in Newcastle, and with some luck, I hope they'll let me document my stay with them and share their stories with you.
SYDNEY: The couchsurfing will cover another 3 days, which means that I'll be in Sydney by the 9th and will begin my time meeting with family whom I've either never met before, or haven't seen for years. I'll meet with my wonderful aunties Judy and Voni when I arrive, so you'll be getting a lot of family stories and hopefully some embarrassing ones about my Dad (which I'll have to run by him before I share with you lot). 
From the 10th to the 13th, I'll be staying at one of Sydney's best-loved hostels and will hopefully meet some people equally as insane as me (or at least near that level). These days will give me a chance to sight-see, meet some fellow travelers and sample one of the most beautiful cities in the world. I was planning to climb the Harbour Bridge, but $400 is more of a joke than the tourists who actually pay that much money to do it.
On the 13th I'll be meeting with the legendary Malzard who has travelled more than the rest of us combined. Editing a travel magazine isn't easy, and as an extremely hard worker, Bev will be cruising the islands reporting on all of the beautiful things to see and do- it's a tough job, but someone has to do it 😉 I'm very excited for the meet-up, and to learn as many tricks of the trade that I can!
NIMMITABEL: After I say goodbye to Sydney, I'l
l drag my car up into the mountains to the tiny mountain town of Nimmitabel- with a population of 250 people. This is going to be my retreat from the world for a couple of days, to spend time with my Uncle Garry and Auntie Cath who have spent years looking after injured wombats. I'm expecting this to be my excursion with the most photos- as the landscapes and starry skies are said to be beautiful and with very little light pollution. Having spent most of my life in a relatively starless UK, i'm eagerly anticipating a stunning couple of days.
BAIRNSDALE: The trip from Nimmitabel to Melbourne is a long one, and so I'm stopping over for a night with another wonderful host from couchsurfing who is putting me up in a sweet country town not far from Bairnsdale.
MELBOURNE: From Bairnsdale, I will be in Melbourne/P
ort Campbell for six nights. This will be my busiest stay as I will be visiting a sanctuary, skydiving, driving the Great Ocean Road and meeting up with travellers, old friends, new friends and family friends as much as I can. I can't tell you the exact date of my skydive because I don't want to panic my poor mother, so I will let you all know when I'm back on the ground. My accommodation here is still up in the air, but I've had a lot of kind offers from some lovely people, so I'll have to sort this out sooner rather than later!
CAIRNS: In Melbourne is where I leave the car, and the road part of the road trip ends. I'll head up to Cairns by plane and most likely die from dehydration within three seconds of stepping off the plane. With humidity up to 98%, I think my sweat will be sweating. Cairns is said to be a beautiful part of the world though, and scuba diving in the Great Barrier Reef has been on my to do list for a long time- so doing my PADI course beforehand has helped hugely. With dive guides from just $10 a dive, I think I'm going to have to splurge on having somebody tour me around the reef, showing me the most extraordinary aqua life I'll ever see. My other two days in Cairns will be for exploring and settling, although the excitement of the reef might just mean the other two days are spent snorkeling!
BRISBANE: Finally, this brings me down to Brisbane, where I'll be spending 3 days with this blog's
 former number 1 fan (former because she dissed my send-off lines). Danielle and I have been talking about this since we discovered we're going to be in Australia at exactly the same time- less than an hour away from each other- so it only seemed right to include this stopover. Because the bungee jumping people are stupid and only open on Saturdays, I'm gonna save that activity for another time, instead we'll be heading out on
the water on jet skis and being complete tourists because that's what English people do on the Gold Coast!
Beyond that I'll just assume that we'll drink and spend our time gushing about how much better Australia is than England. Spoiler alert, it's like the old Karate Kid compared to the new Karate Kid. One has Mr. Miyagi, one has Jayden Smith- you pick which one means which.
GOLD COAST: After Brisbane, I'll be spending one more night on the Gold Coast with the Bernman's son,  Jesse, who crazily, I haven't met before. A cheeky beer or two and a catch up will be the perfect end to what is going to be an insanely packed month of travelling before I head back to Pottsville on the 30th.
I'm not one for details, so knowing me I've probably forgotten things that are going to be important for my trip, but if things go wrong, well then that's just travelling I suppose. Where is the adventure in having every little detail planned out? I'm beyond excited, and I hope that comes across, because this will be by far the best thing I've ever done regardless of what happens.
You will get 30 posts, that's one every day about my trip, about the people I've met and about the things I do. Keep up to date with my story and I can promise that you'll feel as excited as me, and hopefully inspire some people to make this sort of trip themselves.
This will be my last post before I leave, so savour it and enjoy the last few drops of the schooner-sized posts of jamesinaustralia, because come Tuesday- you'll be getting a keg.
Thanks for reading!
I'm outtie. Here, tell these people something they don't know about me.
SC: jamesinaus
IG: malzjames